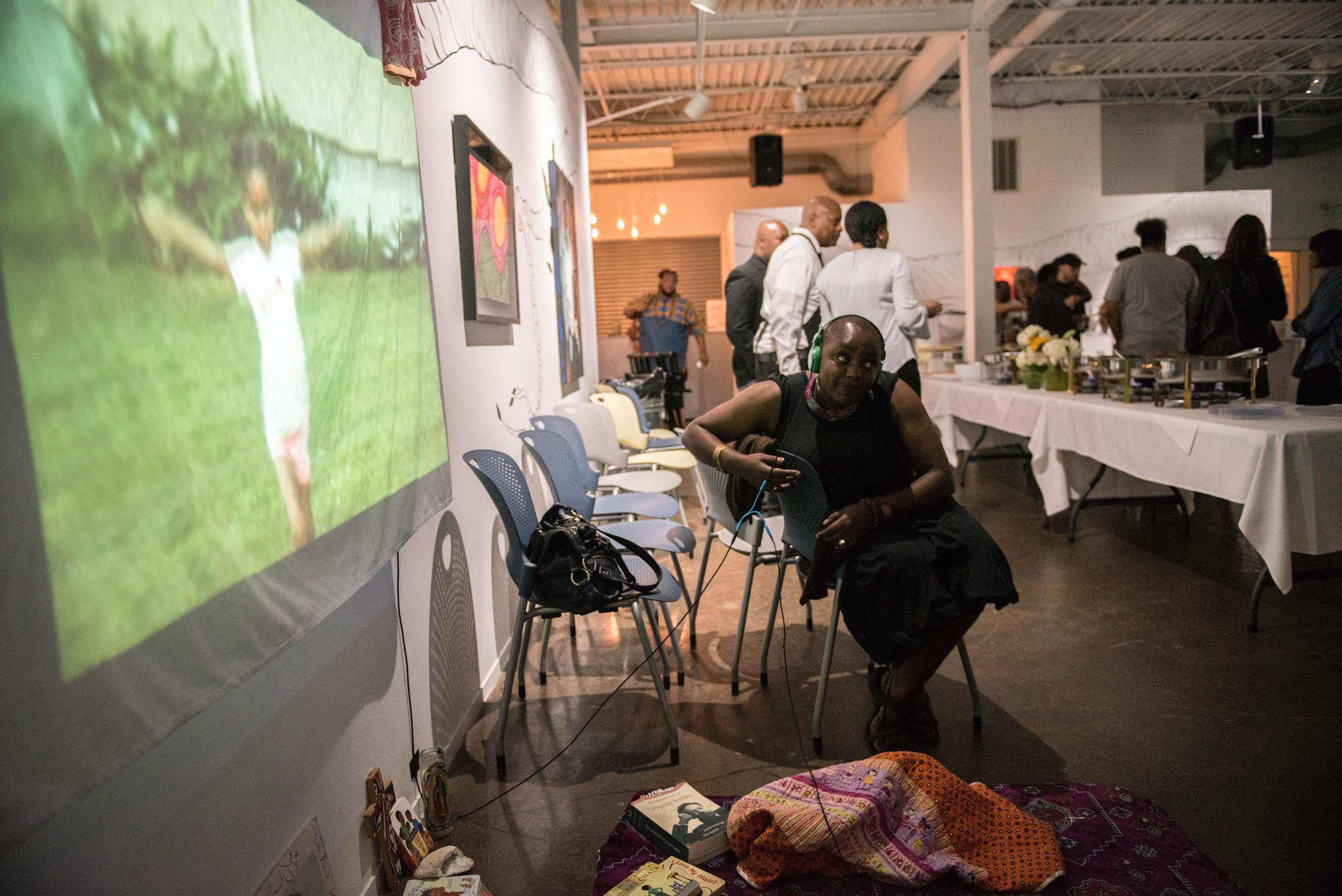 Body blows, convos and art
Resmaa Menakem | In Progress
Body Blows, Convos and Art (BBCA) will be an extension of the work that Public Functionary has been immersed in throughout the past year with the author, Resmaa Menakem. In September 2017, My Grandmother's Hands, Resmaa's new book was released at PF in conjunction with the opening of Reckoning (a multi-media exhibit) and release of Dismembered & Unarmed (a collaborative music album executive produced by Chaka Mkali). BBCA will be a monthly gathering structured around the themes in Resmaa Menakem's book and the album– relating to intergenerational trauma, racial equity, and healing practices.
Each session will be hosted by Resmaa and include a guest presenter who will bring their expertise to the conversation. Our intention for this series of programs is to create a place where people can gain a new understanding of America's current racialized divide and how racism is not only a cognitive application but lives in our bodies as well. Due to this being challenging content, we will be working on healing techniques and creating a learning space in which people are able to observe the reactions that internalize in their bodies. Each event will be grounded in literature, visual art, and music. BBCA will be an immersive art experience that offers attendees new ways to explore difficult and complex topics through an intentional approach.
As cultural producers, we value the power of combining dynamic learning modalities. We also believe in the power of art to connect and ground us. BBCA will be visual (seeing- imagery and art), kinesthetic (exercises that involve the hands, the body and the breath) and auditory (music, listening, processing of info). All three of these modalities in conjunction lead to a more saturated and sensory experience and in turn lead to participants absorbing more and gaining the bigger picture.
These events are free and open to the public.
SESSION FORMAT:
Hosted by Resmaa and Special Guest Expert / Artist
7-8p Music, food, conversation
8-9p Discussion / Presentation
9-9:30p Q + A
9:30-10p Music, conversation
ABOUT RESMAA:
Resmaa Menakem MSW, LICSW, S.E.P. has appeared on both The Oprah Winfrey Show and Dr. Phil as an expert on conflict and violence. He has served as director of counseling services for the Tubman Family Alliance; as behavioral health director for African American Family Services in Minneapolis; and as a Cultural Somatics consultant for the Minneapolis Police Department. As a Community Care Counselor, he managed the wellness and counseling services for civilians on fifty-three US military bases in Afghanistan. Resmaa currently teaches workshops on Cultural Somatics for audiences of African Americans, European Americans, and police officers. He is also a therapist in private practice in Minneapolis.
UPCOMING SESSION
June 2018